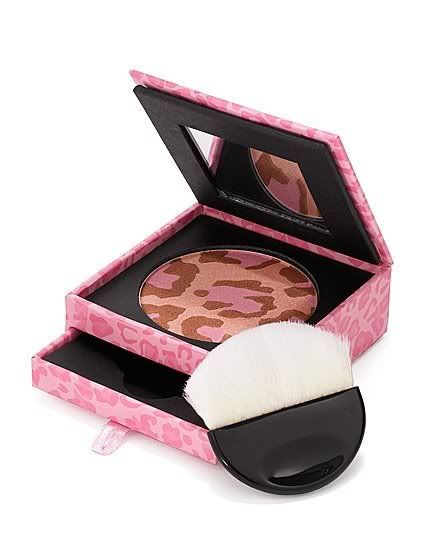 So, I will admit I am ADDICTED to Sephora! Today I went to Sephora and really didn't need anything-- but that didn't stop me (oops). I was first interested in this set of nail files from the tokidoki line. I actually never heard of that line before the other day when I was watching a YouTube video on a sephora haul. They are really cute! Only $10, comes with 3 and a case to put it in. I vote it is well worth the 10 bucks.
Then the sales girl showed me this adorable mini bronzer and I was like, "Where can I find that?". She showed me. It was part of a bronzer kit with products from different lines they carry. It's called Sephora Favorites: Best in Bronze Deluxe Sampler. The product she showed me was the Lorac Tantastic bronzer in golden bronze. There are 10 products in this sampler! It also comes with the very popular Too Faced pink leopard bronzer. I actually have the full sized one. It's $39 and the sizes are great for traveling! I haven't got a chance to really try them yet. Oh, and it also includes high beam from benefit (FYI benefit is one of my favorites!).
You can find this kit on sephora's website under new/exclusives on under the makeup link.
For the nail file kit you can search tokidoki on sephora's website.
I'll write reviews soon!